Coed Camp RHO
Founded in 1927 Coed camp where the majority of the activities are done separately. Location : In the marvelous White Mountain National Forest, New Hampshire, 7 miles away from the border of Maine, one hour from Portland, and 2 hours from Boston.
Capacity: 290 campers (divided into age groups)

Ages: from 7 to 17 years old

Counselors : 100 (1 for every 3 campers)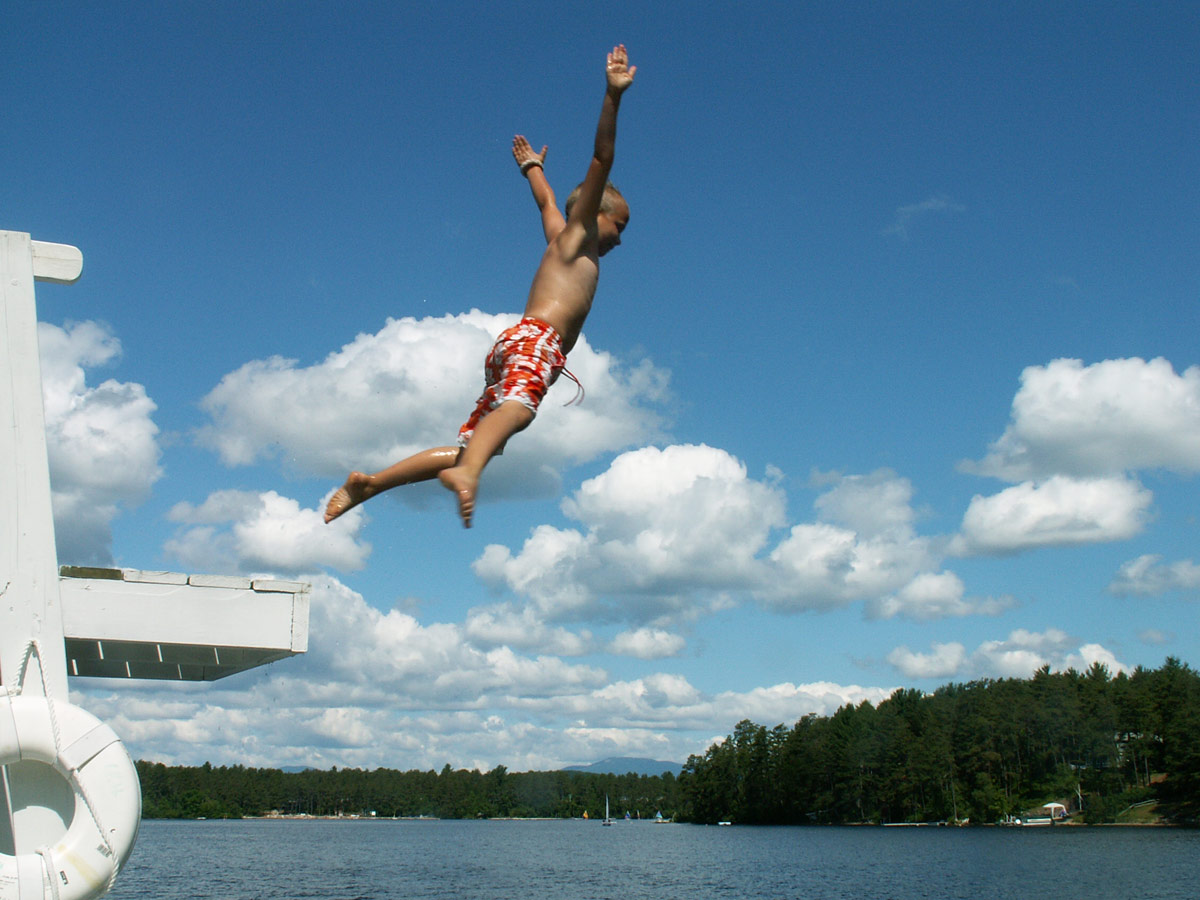 We work with many other camps, not just the camps shown in this website. Please do not hesitate to contact us for further information.
Sports and Activities: Baseball, basketball, field hockey, football, lacrosse, roller hockey, Frisbee, volleyball, aerobics, archery, golf, gymnastics, ice skating, shooting rifles, tennis, athletics, horseback riding, spectacular equestrian, canoeing, fishing, kayaking, survival, sailing, swimming, water polo, waterskiing, windsurfing, canoe excursions, hiking, climbing, guidance, arts and crafts, ceramics, theatre, journalism, photography, carpentry, excursions to parks and beaches, etc. Facilities: 6 all-weather tennis courts, 3 football fields, 3 soccer fields, 2 regulation baseball diamonds (one of which even has a 400 seat grandstand), 4 softball diamonds, 3 outdoor basketball courts (two of which are lighted for nighttime activities), a regulation indoor basketball court, 4 volleyball courts (including grass and sand courts), a street hockey rink, as wells a lacrosse, field hockey, team handball field, thirteen-horse stable, a fully-equipped gymnastics center, archery and riflery ranges, dance studio, spinning studio, and yoga studio.
Assessment:
This camp is a magical place. 700 meters of white sand beach and the crystal clear lake in the middle of camp. Most of the counselors are alumni. One of the most exciting events of the camp is the Color War which is a 5 day competition that the whole camp participates in.
Dates and rates for RHO 2024:
June 22 to August 7, (7 weeks): $15,500
June 22 to July 21, (4 weeks): $10,600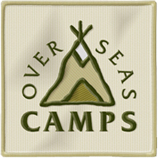 Not included in the price:
Plane ticket
Unaccompanied Minor Service or Camps Overseas chaperon (optional)
Transportation from airport to camp
Camp uniform (if required by camp)
Excursions, trips fees and optional activities (horseback riding, ice hockey, golf...)
Camps Overseas fees: 475€ + VAT

Mail: info@campsoverseas.com | Phone: +34 627 37 30 95

This camp belongs to the ACA, American Camp Association
IMPORTANT: there will be someone from Camps Overseas in the area. Our phone will be available 24/7.