Camp for boys ADIRONDACKS
Founded in 1916 The camp is only for boys from 7 to 17 years old Location : It is next to a spectacular lake in the Adirondack Mountains (northern New York), United States. One hour by car from the Canadian border.
Capacity: 335 campers (Camp is divided in 3 Mini-Camps )
Ages:

Junior-boys (from 7 to 9 years old): 100 campers.

Intermediate (from 10 to 11 years old): 110 campers.

Senior boys (from 12 to 15 years old): 125 campers.

CIT: Counselor`s In Training (from 16 to 17 years old).

Counselors : 110 (1 for every 3 campers)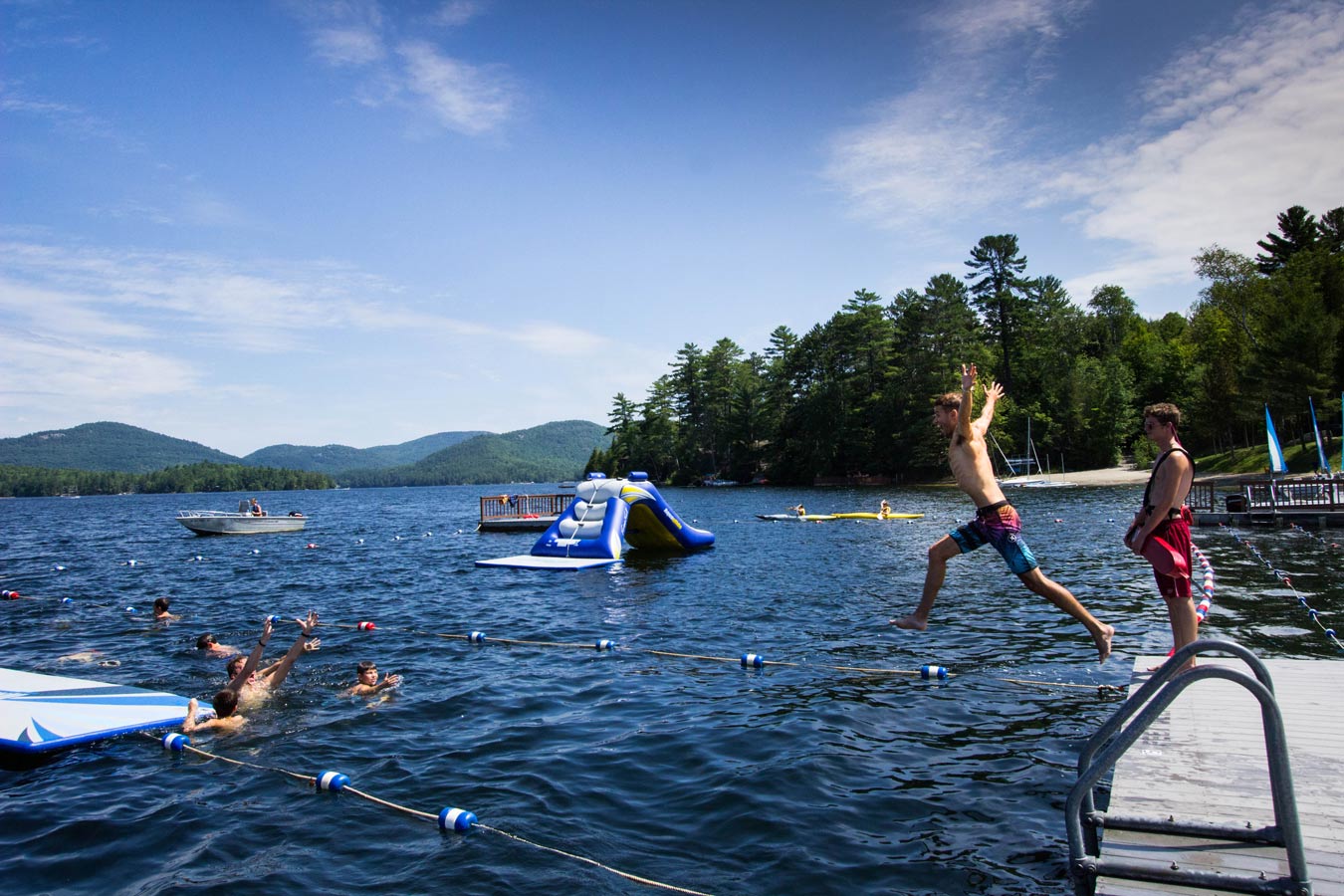 We work with many other camps, not just the camps shown in this website. Please do not hesitate to contact us for further information.
Sports and Activities: Baseball, basketball, golf, roller hockey, field hockey, sailing, soccer, swimming, tennis, waterskiing, archery, hiking, Frisbee, volleyball, beach volleyball, fishing, fitness, lacrosse, ping pong, rope course, computers, arts and crafts, radio, theatre, drawing, painting, interpretation, movies, photography, campfires, camping, music, field trips on various day, etc. Facilities: 16 tennis courts, 4 baseball fields, 2 soccer fields, 2 hockey rinks, 6 basketball courts, 4 volleyball courts (including beach and grass), golf course, places to climb ropes in the trees, trampolines, etc.
Assessment:
It is one of the best camps for boys in the east coast.
The camp is run by the founding family, maintaining the spirit of traditional camps. Filled with exceptional sport facilities that perfectly adapt to each group (3 huge sports fields). They participate and organize many competitions and it is considered one of the best camps.
Dates and rates for ADIRONDACKS 2024:
June 22 to August 9, (7 weeks): $16,100
June 22 to July 20, (4 weeks): $10,000 (Limited spaces)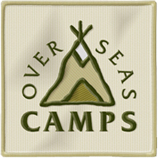 Not included in the price:
Plane ticket
Unaccompanied Minor Service or Camps Overseas chaperon (optional)
Transportation from airport to camp
Camp uniform (if required by camp)
Excursions, trips fees and optional activities (horseback riding, ice hockey, golf...)
Camps Overseas fees: 475€ + VAT

Mail: info@campsoverseas.com | Phone: +34 627 37 30 95

This camp belongs to the ACA, American Camp Association
IMPORTANT: there will be someone from Camps Overseas in the area. Our phone will be available 24/7.